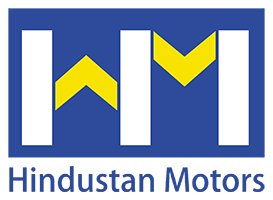 Amaron Battery for Hindustan Motors Car in Noida
Exide Car Battery for Hindustan Motors in Noida
Amaron Car Battery for Hindustan Motors in Noida
Amaron Best Battery for Hindustan Motors in Noida
Amaron Best deals on Hindustan Motors Car battery in Noida
Amaron Best dealer for Hindustan Motors Car battery in Noida
Amaron Battery for Hindustan Motors Car in Noida
Exide Battery for Hindustan Motors Car in Noida
Amaron Battery for Hindustan Motors Car in Noida
Amaron Battery for Hindustan Motors Car in Noida
Exide Battery for Hindustan Motors Car in Noida
Amaron Battery for Hindustan Motors Car in Noida
Amaron Battery for Hindustan Motors range of Car in Noida
Exide Battery for Hindustan Motors in Noida
Amaron Battery for Hindustan Motors Car in Noida
Amaron Battery for Hindustan Motors Car in Noida
Amaron Car battery price for Hindustan Motors in Noida
Exide Car Battery dealer for Hindustan Motors in Noida
Hindustan Motors Car Batteries in Noida - Select Your Car Model
Surya Power Solutions offers wide range of Car Batteries for all Hindustan Motors Cars & SUV's Models.
Hindustan Motors Car Battery for all Hindustan Motors models in Noida
Hindustan Motors Cars & SUV comes with 12 volts company fitted battery any of the reputed indian brands like Exide, Amaron, Tata Green or others. After 2-3 years when battery of Hindustan Motors Car or Hindustan Motors SUV needs replacement raise lots of confusing questions.
Our experts are always ready to assist you for replacement of Hindustan Motors Car Battery in Noida and answer all your queries. No need to worry at all just contact us at 9810310985, 9810310992, 9810310995 or buy online.
Find all the battery specs, brand, capacity, price estimate and others for all Hindustan Motors Car models here below:-
| Car Model | Battery Capacity | Battery Model | Brand | Warranty | Price Range |
| --- | --- | --- | --- | --- | --- |
| Ambassador Classic Petrol | 65 Ah | RID 700 | Exide / Amaron | 18 to 55 months | 4500 to 7500 |
| Ambassador Classic Petrol | 80 Ah | XP 800 | Exide / Amaron | 18 to 55 months | 5500 to 7500 |
Frequently Asked Questions